HOMEMADE PINKBERRY FROZEN YOGURT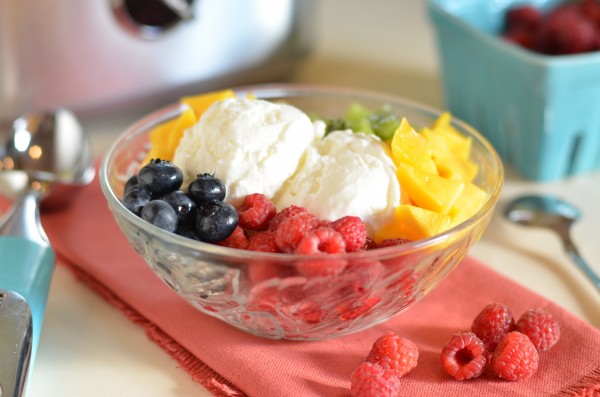 INGREDIENTS
For the frozen yogurt:
3 cups non-fat or reduced-fat Greek yogurt
1 cup skim milk
1/3 cup sugar
2 Tbsp lemon juice (from 1/2 a lemon)
For serving:
assorted chopped fresh fruit (or your favorite froyo toppings)
INSTRUCTIONS
Freeze the bowl of your ice cream maker according to manufacturer instructions.
Whisk all frozen yogurt ingredients together in a large bowl. Pour into the bowl of your ice cream maker and churn until frozen. (This takes about 15 minutes in mine.)
Scoop immediately for soft-serve (delicious!) or store in a covered container in the freezer. My preference is to place in the freezer for 30-60 minutes before serving to harden the yogurt up just a bit and ensure that it doesn't melt immediately. Top with fresh fruit and enjoy!